The Beautiful You Life Coaching course was where I'd finally found my home, the community that connected to my heart and soul.
My journey to becoming a life coach.
I was feeling stuck in the 9-5 after 15 years of working for other amazing businesses in the corporate world….and I knew there was more I could offer – my heart and soul had another calling that just had to come forward.
My life long passion of helping people is innate and after researching the most suitable coaching course I stumbled across Beautiful You Coaching Academy (BYCA), which was recommended by a beautiful coach herself who had come from the corporate world to the coaching world. I knew instantly from reading the first sentence on the BYCA website that this would be the heart centred community that I was longing for and it was just meant to be from the moment I connected and had a welcome call with Julie Parker, Founder and CEO of BYCA. It truly felt like I'd finally found my home after wandering around the wilderness of the world, swirling in my own fun and happiness.
The Beautiful You Coaching course was where I'd finally found my home, that connected to my heart and soul.
It's funny, but somehow I knew deep down I could always do more than a corporate HR role, and now I know that life coaching is what I'm called to do. It's only through my own growth and development journey throughout the BYCA course and since then that I discovered how I could combine my years of experience in HR with helping people fulfil their life long career dreams.
Now, through my own business, Hayley McLennan Consulting, I combine my passion, skills and calling for life coaching, with my years of experience in HR.
I have always rated coaching highly in the business world as everyone can be coached if they have space to put down the walls, barriers and egos. The positive impact it can have is life changing and even the change resistors can move forward because it comes from within and you are held in a way that not one size fits all and what's going on with you and in that coaching moment is the most important.
Are you feeling called to become a Life Coach?
If you truly want to know what it's like training with BYCA – it was the best training experience I have ever had!  And as a life long learner, I have completed many training programs over the years. You can see from the video the experience and transformations that other coaches have also experienced.
The trainers exceeded all my expectations of support, communication, tips, tools and encouragement, no matter where you are in life right now.  The content and flow of the course was super well planned and allows trainees to flow and grow at your own speed. The training experience was truly magical and so special to now have met a community of like minded souls – forever grateful. 
If you are feeling called to become a Life Coach – to find and live your own version of a deeply meaningful and fulfilling career and life, then look no further than The Beautiful You Coaching Academy. 
If you decide to enrol in the Beautiful You Coaching Academy and mention my name as an affiliate, I would love to support you by offering you an incredible 12 week 1:1 coaching series valued at $1,499. You can find out all about 1:1 coaching with me HERE.
Ready to sign up through me and receive these bonuses? It's easy!
As a Certified Coach with BYCA, this 1:1 coaching series offered with me will count towards your certification requirements should you choose to pursue this option post-graduation.
There is no better time to be a Life Coach if you are feeling drawn to this. When you book through The Beautiful You Coaching Academy, all you need to do is input 'HAYLEY MCLENNAN' in the CODE field when you enrol in the course HERE 
It's Your Time.
It's Your Life.
Important Note: If you enter my name in any other area than the one instructed, (which is the code field at your enrolment stage – please see graphic top corner of page), or not at all at the exact time of your enrolment, you will not be able to receive my affiliate offerings. This is not something that can be amended at a later time and so please be careful at your sign up stage to do this as I want to be able to support you on your coaching journey!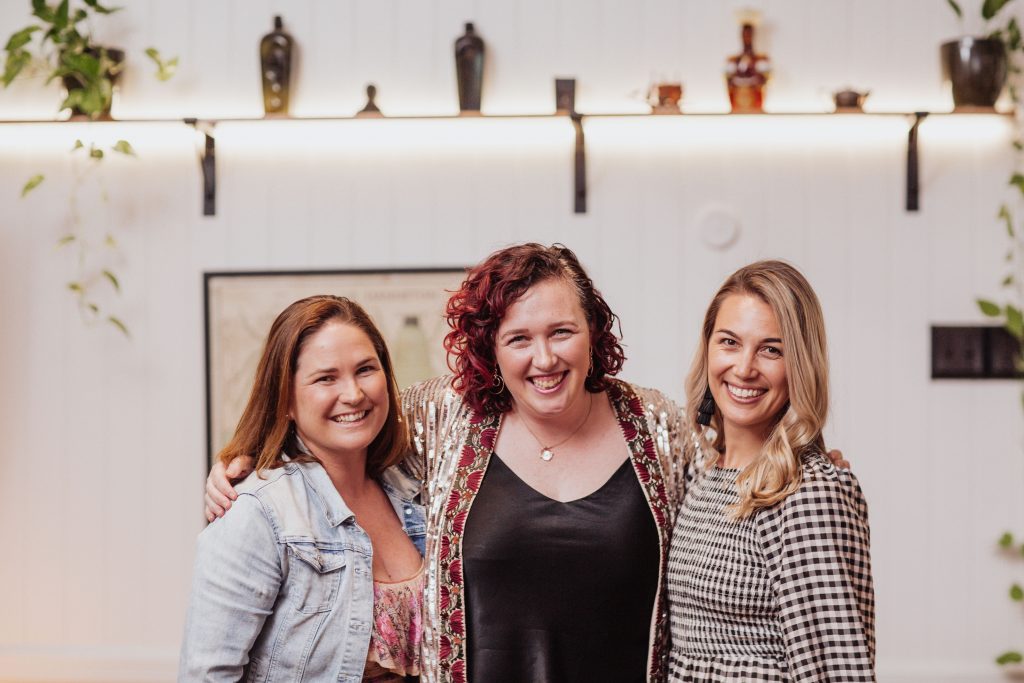 I recently experienced a 1:1 coaching series with Hayley and at the beginning I was feeling pretty negative about myself and where I was heading in the future. I realised that I needed to make changes by having someone who could support me through the process and hold me accountable. A coaching series was exactly what I needed, I felt excited and motivated because I knew I would be setting concrete goals and actions, with accountability. After the first session, I was on the verge of discovering some really great opportunities to kick start my life in the right direction. Throughout the series I gained greater self-motivation and self-belief and made positive changes within myself that friends and loved ones recognise. Hayley was encouraging and believed in me and created an amazing space for me to make these positive changes.
Kelly
Coaching Client
I had quit my job of 10 years with no plans for what was next. I really needed time to recharge, relax and revitalize my soul before even thinking about what was next. I was excited about the prospect of change and creating something new in my life. I wanted to create more love and joy in my life and live more confidently. I wanted to reignite and nourish my soul and passion for life. Hayley was someone who I could talk honestly with. I also felt a huge sense of trust and calm and the conversation was easy, I just had to feel into my life and be really present with myself and open to limitless possibilities. As someone who constantly looks at my mistakes, weaknesses, areas of improvement, to take the time to reflect on my strengths, values and what is important to me has really had a huge impact on the direction my life is now taking. I really felt comfortable doing this with Hayley who was a huge support with her extremely grounded, calm and reassuring presence. I feel so much more confident now and the trust I have in myself has improved and friends have noticed this confidence, sense of direction, energy, enthusiasm and passion and I now feel like I am more authentic in my relationships. This coaching series with you, Hayley, has made me realise that having a coach is a non-negotiable for the accountability and the offering of a different perspective and loving support.
Kirilly
Coaching Client
When I started working with Hayley, I was feeling lost and not sure of my future and what I wanted in my life and I felt I needed some guidance to reevaluate where I was at. I had never worked with a coach before so I felt excited, nervous and hopeful - I knew the journey was going to be positive and worth it! At the end of our 1st session, I knew having a coach was finally going to give me the opportunity to be able to wholeheartedly invest the time in myself and commit to what I had been wanting to work through for a while. The relationship I now have with myself is probably the one that I have noticed the biggest shift in. I now feel lighter as a person as though a weight has been lifted off my shoulders - the experience was life changing for me. The learnings I had throughout the 12 weeks were so powerful for me and something I'll hold on to. I can't thank Hayley enough for taking the time to help me on this journey! In every session Hayley was always so present and positive and allowed me to be completely vulnerable and open. Hayley has a warm and encouraging manner which helped me to look deeper in myself than I ever have before and I can't thank her enough for allowing me to do so with no judgement. The advice, guidance, patience and love Hayley gave will be something I will carry with me always.
Kate
Coaching Client
Both myself and my husband have owned business' for a number of years and managed the HR side of things ourselves. However, as the business' grew, so too did our teams and so too did the HR work that was required. Employing a HR Consultant has been one of the best things we have done. Not only have we received help in the HR area of our business, we have also gained more time to focus on other areas of the business that we have more expertise in. Hayley has been fantastic at helping us work out exactly what our business' required in terms of HR, and she has efficiently supported us through implementing the changes and updates. Her overall knowledge in the HR space when it comes to small-medium size business has been exceptional and she has been pleasant to communicate and work with. I hope this testimonial encourages those who are thinking about employing a HR Consultant to do so, sooner rather than later, as that is what I wished we had of done.
Shellie
Business Owner
Acknowledgement to Country
I wish to acknowledge the Traditional Custodians from the Bundjalung land from which I live, work and learn everyday. I pay my respects to their Elders past and present and extend that respect to the Aboriginal and Torres Strait Islander peoples today. This land is and always will be Aboriginal land.
Commitment to Diversity, Inclusion and Belonging
I am committed to creating an inclusive space where love, respect, kindness and compassion is present that ultimately provides a sense of belonging for everyone. 
No matter who you are and no matter what your story is, you are welcome here. I want to create a brave space where people can truly embody and share everything from their heart.
As a white, able-bodied woman, I understand the privilege that I have been granted and continue to learn, unpack and improve in my Diversity, Inclusion and Belonging knowledge so that when you work with me you can experience this commitment to a diverse, equitable, inclusive and belonging space for everyBODY.